Year 5 Dream Big Day Apprentice Challenge Winners!
Year 5 Dream Big Day Apprentice Challenge Winners!
11 February 2022 (by CAROL NEWTON (newtoncr01))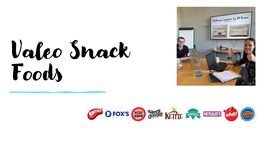 As part of our Dream Big day, Year 5 children took on an Apprentice-style challenge to design a chocolate bar to celebrate the Queen's Platinum Jubilee. The children worked in teams to calculate manufacturing costs and profits, undertake market research, design branding and packaging and to plan and create TV adverts for their products.
These were then sent to a team of experts from Valeo Snack Foods, who chose the challenge winners.
Well done to Layla and Ruby who took 3rd place with their 'Royal Crown', Jack and Lola who came second with their 'Chocosecret....shhhhh' and to first prize winners Saraya and Mia who blew the judges away with their 'Platinum Surprise' bar.
Thank you to Valeo Snack Foods for your support and giving the children the chance to experience what a career in design and marketing might entail. More photographs of the children's designs can be found on the Year 5 page of the website later today.