VE Day
VE Day, or 'Victory in Europe Day', marks the day towards the end of World War Two (WW2) when the fighting against Germany in Europe came to an end on 8th May 1945.
Vera Lynn's, "We'll meet again" was made famous during WWII as it became a symbol of hope through another national crisis. We thought it be would lovely to choreograph our own dance to this poignant song through this unprecedented time.
We hope our dance reminds you all that, even though people are going to be apart in all sorts of situations, we will meet again.
A singalong is scheduled to take place on Friday 8 May just after 9pm following the Queen's special address to the nation, which will be shown on BBC One.
#VEGROCKS
Look at the fantastic entries for our #vegrocks competition in conjunction with @zestleeds and @homevegbox!
To be in with a chance to win you need to:
Draw a picture of your favourite vegetables creating them into fun characters - give them a face, a name, a hat or curly hair

– and display them in your window alongside your NHS rainbows.

- Email your picture to secretary@whingate.com or to Miss Newton via Purple Mash, then email your picture, name, age and address to admin@zestleeds.org.uk

It would be great to see a trail of #VegRocks characters on display around the local area for others to go out and spot. Parents can share on Facebook, Twitter and Instagram tagging @foodwiseleeds and @zestleeds and using the hashtag #vegrocks. Closing Date: Friday 1st May

Zest Leeds will choose some winners and in school, we will choose 1 winner from FS/KS1 and 1 winner from KS2 to receive a fruit and veg box kindly provided by www.homevegbox.com
The picture below is of a veg and a fruit box from www.homevegbox.com - the winners will receive either a fruit box, veg box or a mixed box!
We are all so impressed with the work you are completing at home, either online or completing the tasks set each day. We love to see how you are getting on with this too.
Henri Matisse inspired artwork - Lucy
Growing plants - Harry and Jacob
Ancient Egyptian God Sculpture by Lucy - 6D
The Great Bug Hunt - Lucy 6D
RAINBOWS FOR NIGHTINGALE HOSPITAL
In school today, we have created some beautiful rainbows to send to the Nightingale Hospital.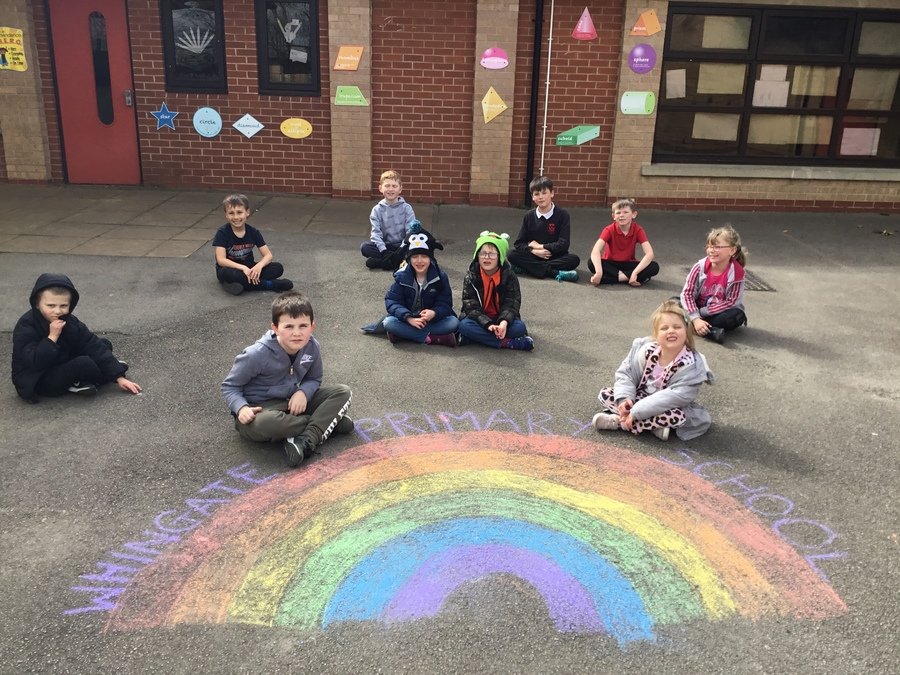 RAINBOWS
Thank you so much for sharing your lovely rainbows!
Have a look at this fantastic version of 'The Three Little Pigs', created by one of our Year 2 Pupils:
This week's Home Learning in Year 2 has been to look at the poem 'On the Ning Nang Nong' and for the children to have a go at editing this poem to make it their own. Take a look at this amazing one we have had sent in!!
Check out Theo's creative Lego message to the NHS! He has displayed this in his window at home for all to see!