Sports
As part of the local 'School Sports Partnership' we take part in lots of inter-school events, as well as working hard to improve our sporting skills within school.
Here you can find out about some of our sporting activities.
Leeds School Cycle Challenge
Children from year 1 to year 6 took part in the Leeds School Cycle Challenge at Temple Newsam. The children took part in a range of races which gave them a chance to experience some of the challenges faced by the Tour de France cyclists. The day started with the Green jersey race (Year 4) which was a flat course time trial. The next race was the Red jersey race (Year 2 and 3) and combined scooter skills and an obstacle course which was against the clock. The White jersey race (Year 1) followed which involved superb 'scootering' skills around the maze garden. The morning races concluded with the Polka dot jersey race (Year 5) which was an extremely challenging hill climb. After lunch was the final race - the Yellow jersey race (Year 6). This challenging 2 mile course involved speed, endurance and enough strength to tackle the hill climb at the end. Our cyclists were fantastic and we all had a great day!
(Year 6 - Elland Brook and Maisie Zanzottera; Year 5 - Sophie Woods and Ewan McCaig-Holt; Year 4 - Joe Zanzottera and Jessica Houlding; Year 3 - Matthew Tafani; Year 2 - Eden Bywater; Year 1 - Callum Bamling)
After learning lots of skipping skills with Jodi earlier in the year, Year 2 took part in a Skipping Festival at Armley Sports Centre to showcase their new skills. All the children had a fantastic morning and have continued to practise and share their skills at playtimes. Well done Year 2!
Culley 7s Rugby Tournament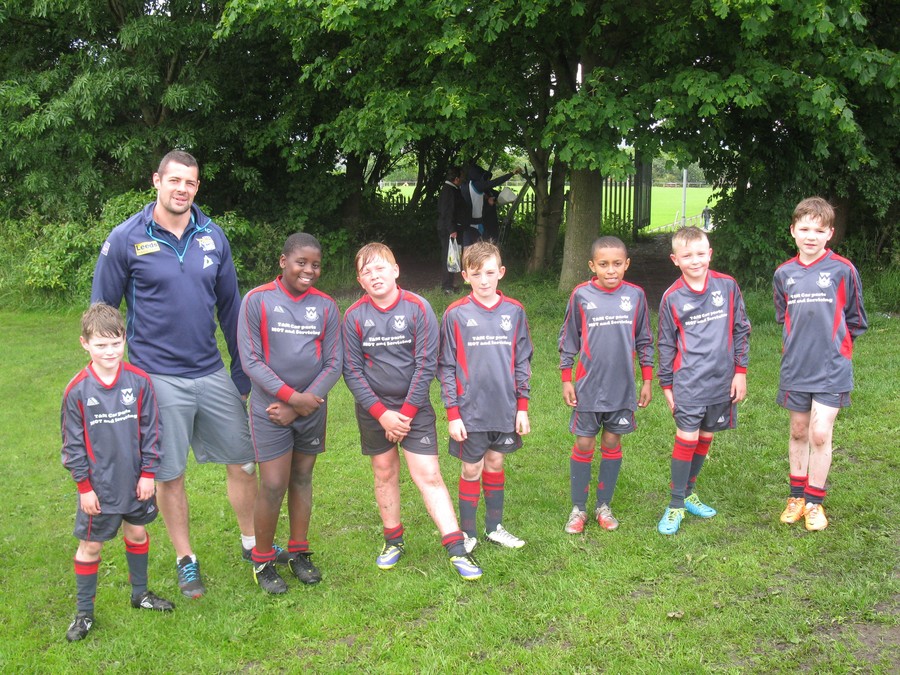 Our new rugby team took part on the Culley 7's rugby tournament at SARLFC. This was the first time the team had played together and, for some children, was their first game of contact rugby league. Whingate came top of our group and we progressed to the knock-out rounds. We were closely beaten in the Plate trophy semi-finals. Well done boys!
U11's World Cup Football Tournament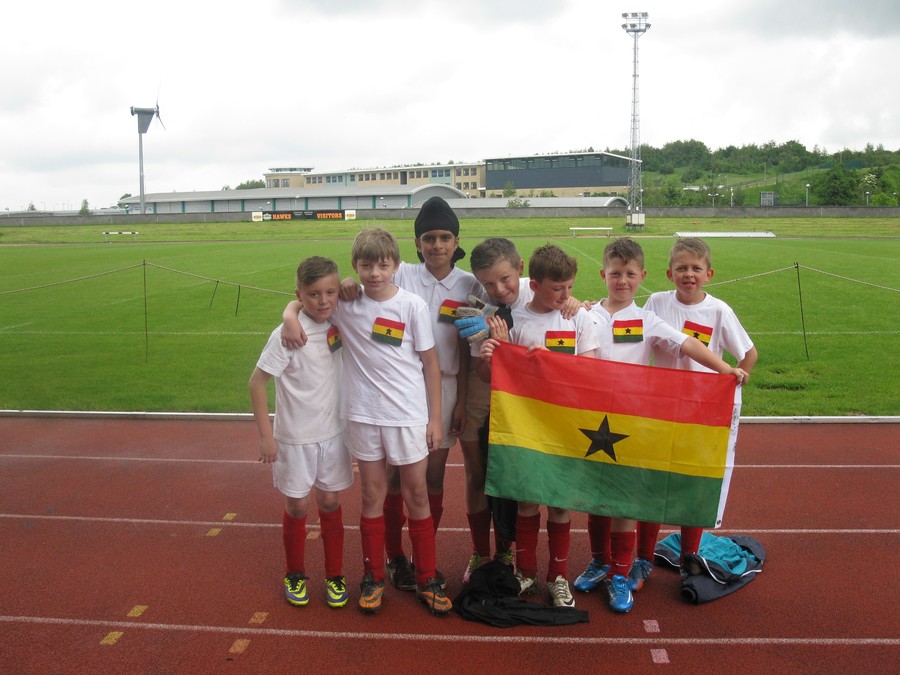 Our U11 Boys football team took part in the World Cup Football Tournament against 40 teams from all over the city. As Team Ghana, we were unbeaten in the group stage (5 wins and 2 draws) and finished top of the group. In a tense quarter final, the score after extra time was 1-1 so a nail-biting penalty shoot out beckoned. Team Ghana won the game 5-3 on penalties and headed towards the semi finals. We were sadly beaten in the semi finals by the eventual tournament winners. Fourth place out of 40 teams was a fantastic result. Once again, the teamwork and skill displayed throughout the day was superb. Well done boys!
Girls Football - Warm-up tournament for the St Bart's Cup.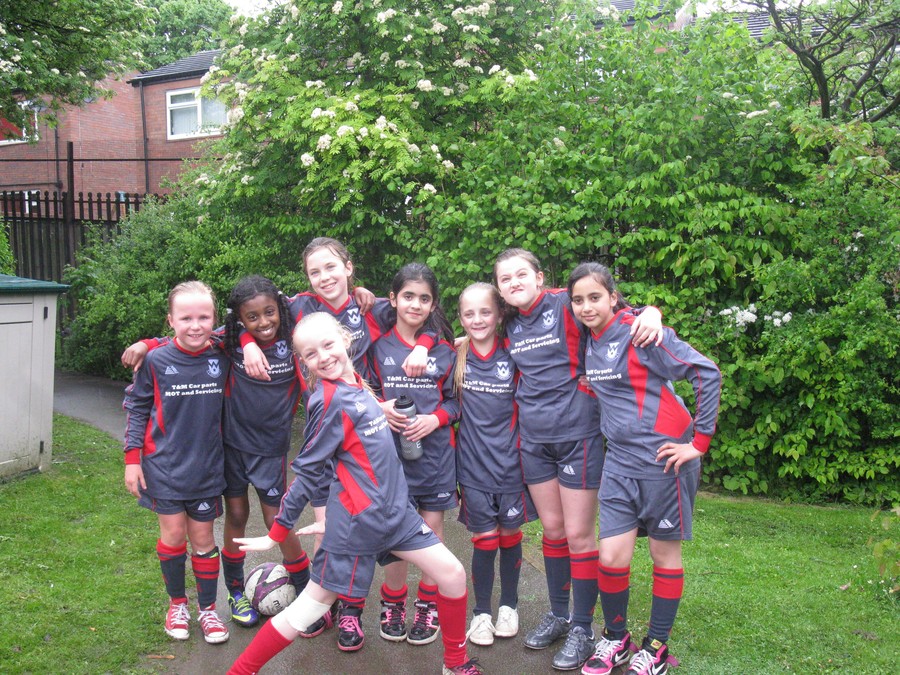 Our girls football team took part in a 7-a-side tournament at Castleton Primary School. The event was a warm up for the St Barts Cup later in the term. The Whingate team were fantastic and battled on through the pouring rain. Well done girls!
Amazing Athletes Qualify for next round of Sports Hall Tournament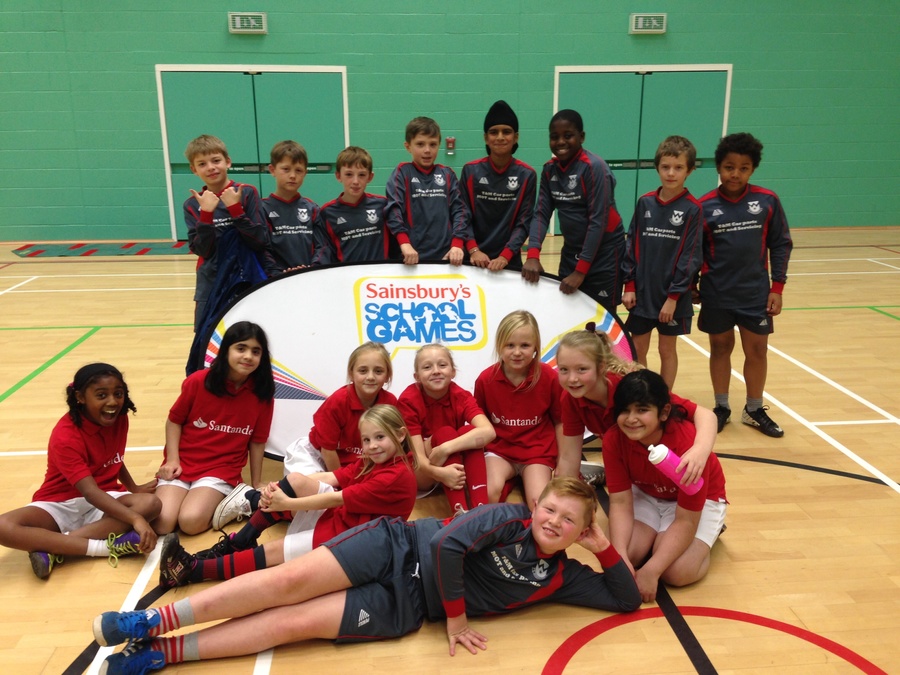 Our Athletics team worked hard competing against local schools to move through to the next round of the Sports Hall Athletics tournament. A combination of excellent team work and outstanding personal achievements mean that we are in a great position to do even better in the next stage of the competition! Go Whingate!
First Team Multi-Skills Outing for our Year 4 Girls!
This week (19.11.13) our Year 4 Multi-Skills team took part in a games festival at Swallow Hill. They competed against other schools in our cluster. Our girls played nine games (3 games of hockey, benchball and dodgeball). As always, our team displayed excellent teamwork and sportsmanship; well done girls!
Well done to our Year 4 Boys Games Festival team who took part in a multi-skills event at Swallow Hill. The boys competed against other family of schools teams at benchball, dodgeball and uni-hock . For some members of our team, it was their first opportunity to represent the school. They did extremely well and finished runners up!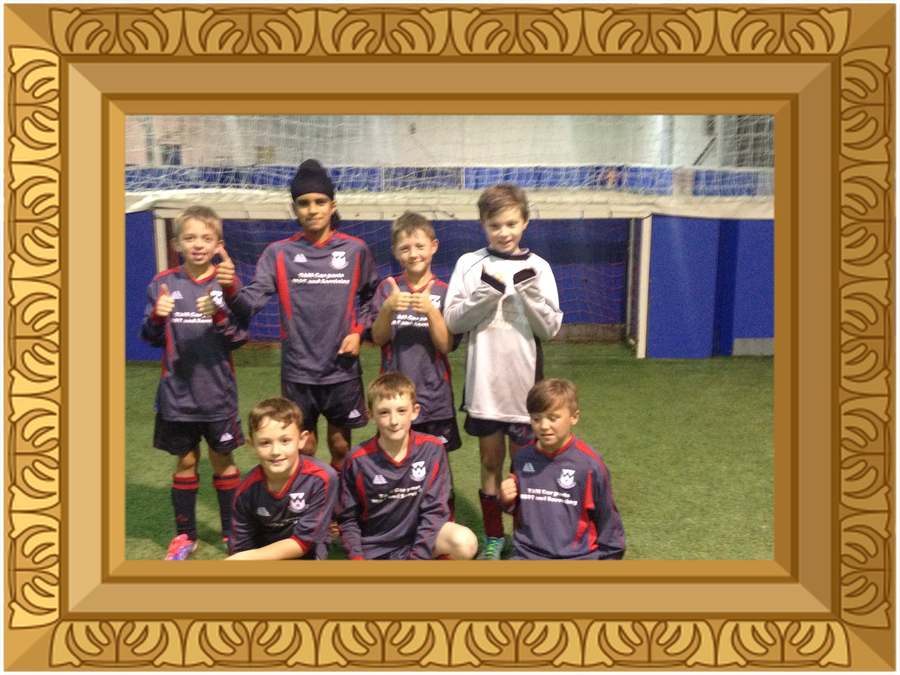 Our Upper KS2 football team were clear winners again tonight at the second 'School Sport Partnership' inter-school football tournament played inside Soccer City. The team played 6 games, winning 5 and drawing 1. The back to back champion team scored a total of 23 goals and conceded only 1. This is another excellent achievement, well done boys!